Custom Made Finish Department:
Cabinets:

Typically our cabinets are constructed with full tops and fastened together with confirmats. Confirmats are specially designed screws used to secure melamine and other MDF and Particle board products. There are no stronger joints than those made with confirmats. They essentially are steel dowels. Most cabinets are drilled for 5mm shelf pins. 100lb full extension slides are used on all drawers in conjunction with 125 degree blum hinges on all doors.
Custom Department:

CRC/Mastercraft, Inc.'s custom department is responsible for producing reception desks, nurses' stations, veneer walls, doors, solid surface tops and many other specialty items.
We employ several of the best master Craftsmen in the area, with a minimum combined experience of over 80 years. These craftsmen work with apprentices so that the quality we expect is continued by the teaching of the trade.
These men and women coupled with our state of the art equipment ensure there is no project at which we cannot excel.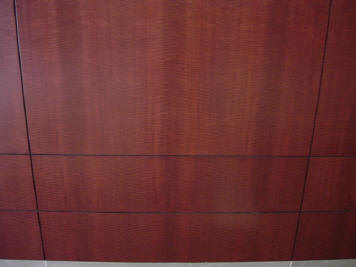 Custom Finish Shop:

Our onsite Finish Shop allows us to control the quality of your project all the way through completion. We are able to match any sample and meet or exceed AWI specifications on all projects.
CRC/Mastercraft, Inc. provides finishing services to numerous other shops in and around the Houston area. So, if you haven't seen our finish on a project we did for you, chances are you have seen it on millwork provided by someone else.
Delivery & Installation:

CRC/Mastercraft, Inc. delivers all its products using its own trucks and personal.
All installation is accomplished by our own workforce. Unlike many other shops that "sub out" their installations, CRC/Mastercraft, Inc. has its own master installers who have been with the company for many years and know how to install our product correctly.
Drafting/Detail Department.
Architectural Drafting and Design:
The drafting and design department at CRC is leed by Steve McGrew a master craftsmen/detailer for the past 40+ years. Steve's 20+ years shop experience coupled with the last 14+ years of drafting experience makes him a valuable part of the CRC Mastercrafts team. Steve is usually training at least 1 apprentice of CRC's drafting needs. So you can be assured your project is being done "In House".